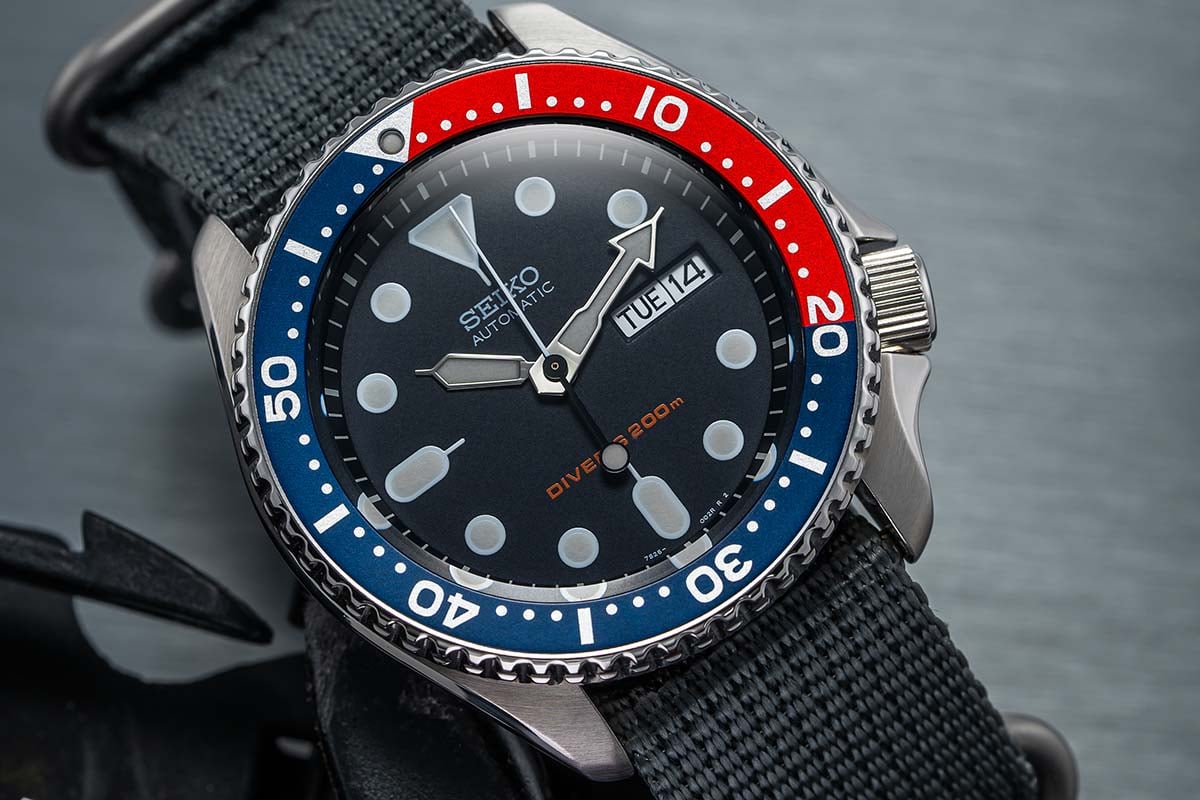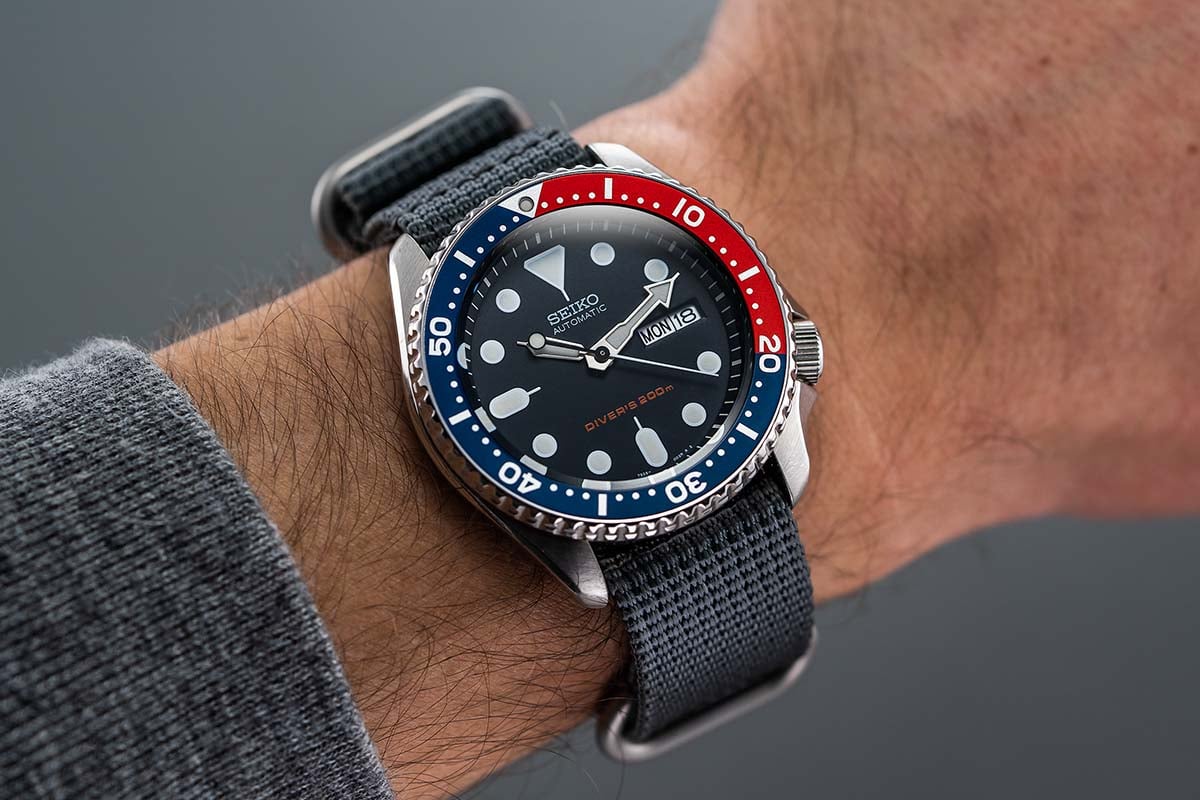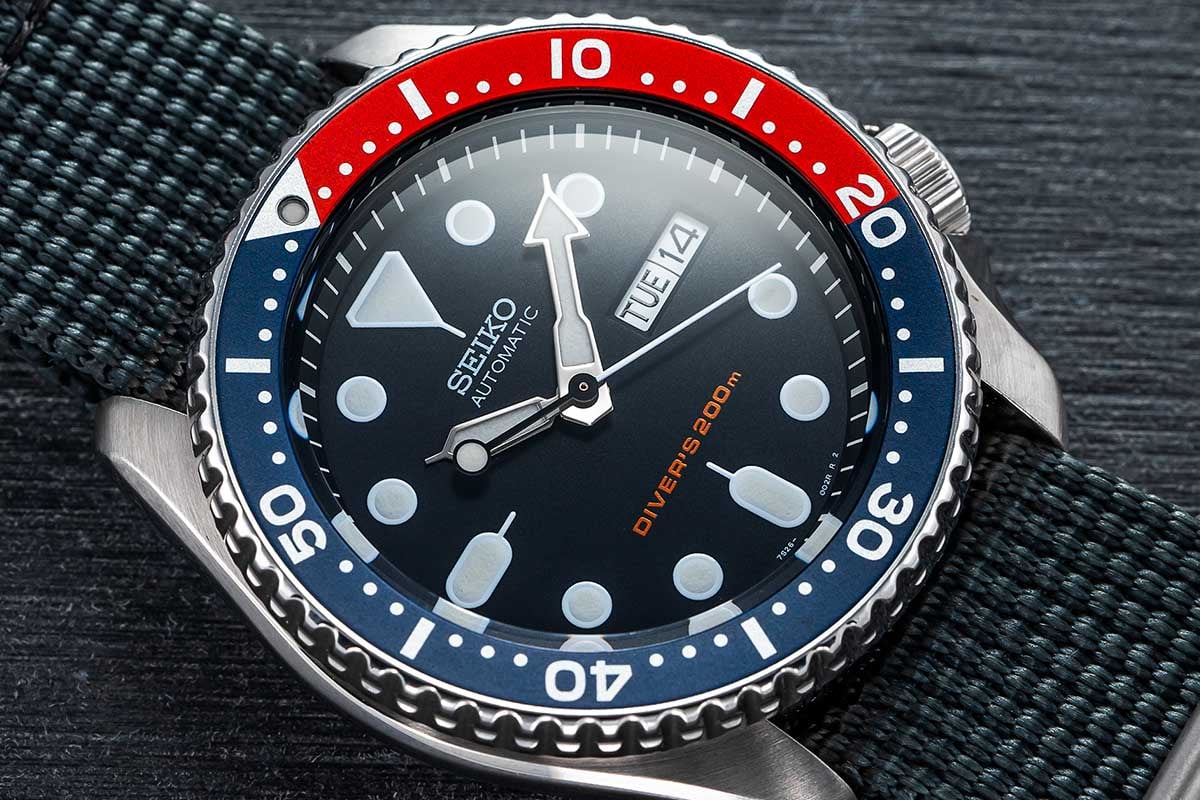 Seiko SKX: A Review of the Legendary Japanese Diver
The Background
There are some watches that transcend the niche, geeky (at times) hobby we all love. The Seiko SKX is one of these. If you type in "best entry-level watch" into any search engine, you will inevitably be unable to avoid seeing the SKX. And for good reason, Japan's premier watchmaker, Seiko is known for making outstanding watches at nearly every price point imaginable. It is a vertically integrated watch manufacture, which means it owns and controls every stage of production, even creating things like hairsprings and quartz crystals in-house (nuts right?). The SKX009J1 we are looking at today – might just be the best value dive watch on the market. And that says a lot, given it was introduced in 1996! Let's get into it.
The Spec
At 42mm with a steel case (13.5m thick) and 200 m water resistance there really can't be too many complaints. Not only that, but my god it looks great on the wrist! Inside you have the fabled Seiko S726 movement, introduced alongside the SKX in 1996. Its robust construction and 41 hours of power reserve have seen it become standard issue across the move affordable lines from Seiko. Something not often discussed is servicing. This calibre is incredibly easy to service, satisfying for the owner in the knowledge you won't be stung by any heavy bills but also in the knowledge that what you have on your wrist is incredibly well designed and executed, sparring any unnecessary (in a very Japanese way). Bold hour markers, heavily lumed, that reassuring quality in the click of the two-tone rotating bezel (the 009 version has a red and blue 120 click rotating bezel, simple and great to turn on the wrist.)
The lume used on the watch is Lumibrite, perfectly visible glowing a warm green colour. When the SKX is on the wrist you'll be viewing that dial through a hardlex crystal, this may not be the somewhat standard sapphire crystal we see on almost all watches today. This isn't a negative – but an interesting point of difference. Looking to the dial, Seiko go a step further than many other divers, by offering day and date display on the dial at 3 o'clock and off-centre screw down crown at 4 o'clock. While this may not be to everyone's taste – it's an iconic quirk we love in the model. Let's also touch on the 22mm lug width, this watch pairs well with a rubber strap, but also a NATO or calf – the whole vibe is changed in an instant. This is a real plus for the model.
The Value Proposition
Well to start with the watch is built to an impressively high level for the price you pay. You get yourself a robust, reliable diver with a respected movement in a wearable size for a cracking price. The watch has a timeless classic design, not trying to be anything it isn't just doing all it needs to, affordably. Available at just shy of $500, you simply can't go wrong. But if you wanted the lay of the land, a four-way head-to-head might be considering the Timex M79 for $279, a Tissot PRX Powermatic 80 for $650 or even for slightly more, the Certina DS PH200M Black PVD for $990. It really is a much of a muchness performance and spec wise – it really comes down to personal taste.
The Rundown
Many will compare the SKX to the faithful Rolex Sub. While there is an obvious difference in price, there actually isn't a great difference when you look at them side by side. Other than the slightly bigger case, the SKX also boasts a steel case, rotating bezel, date function, strong dive depth and bold, lumed dial. Let's not forget, 50 years ago, the go to beater watch for many divers was a Rolex. If you were actually diving now or wanted something rock solid to tackle heavy-duty work with – the beater now would for many would be a Seiko. Not for a moment can we compare the brands side by side, but product-wise – it's a real tussle! But that is a debate for a bar somewhere over a few beers. Until then – all that is left to say is that the Seiko SKX might just be that one watch your collection is missing that you didn't know it needed.